Mr. John Mckinney's Government class participated in a mock Congress Session in which they practiced writing and passing bills. #BTTY #4theT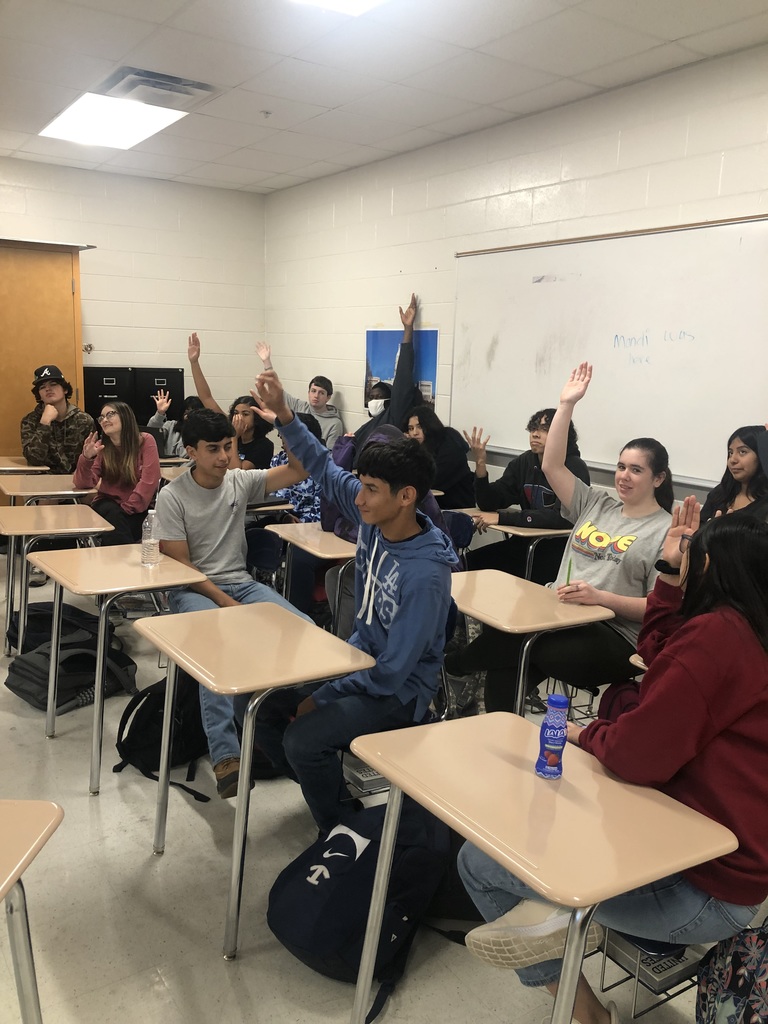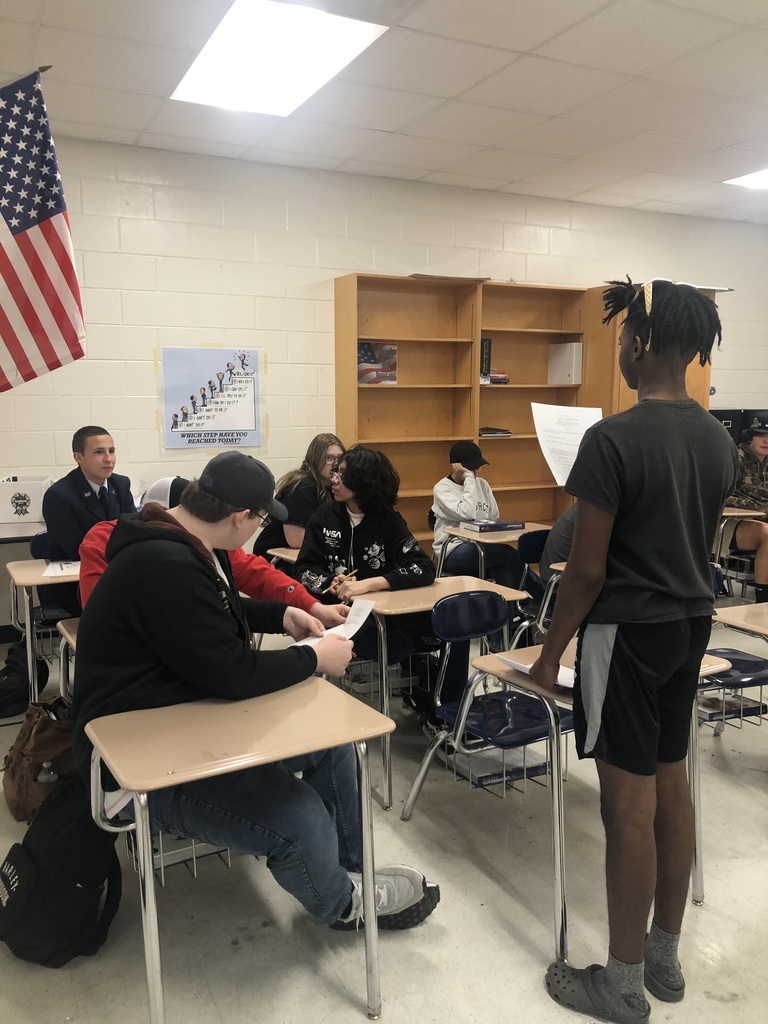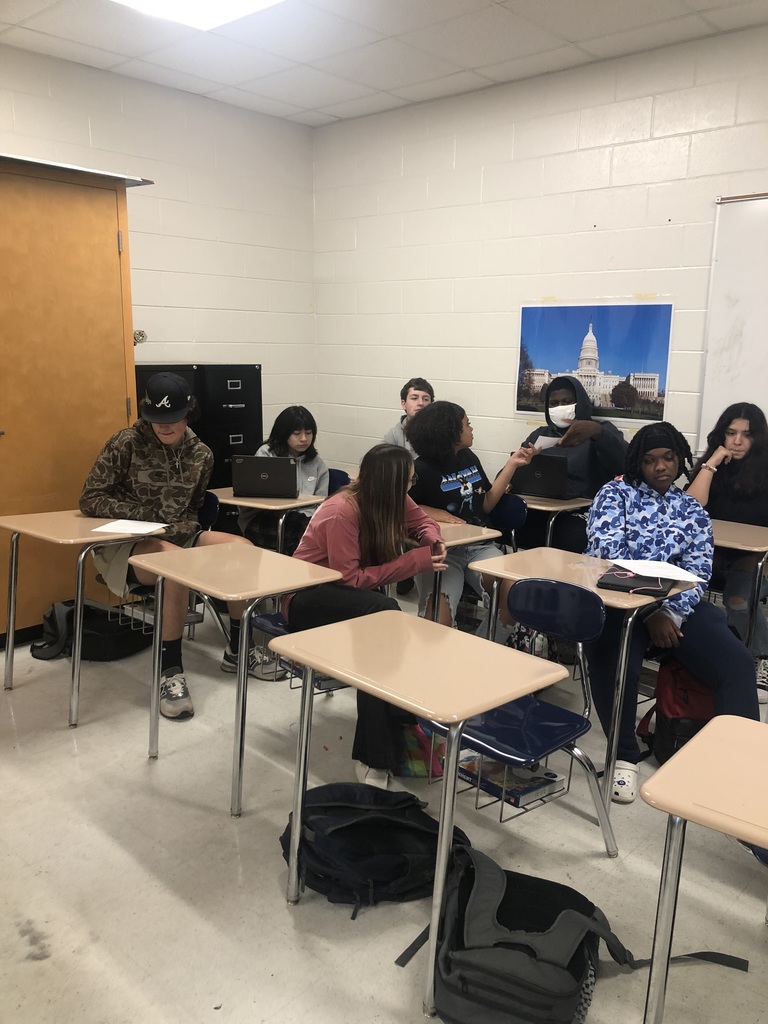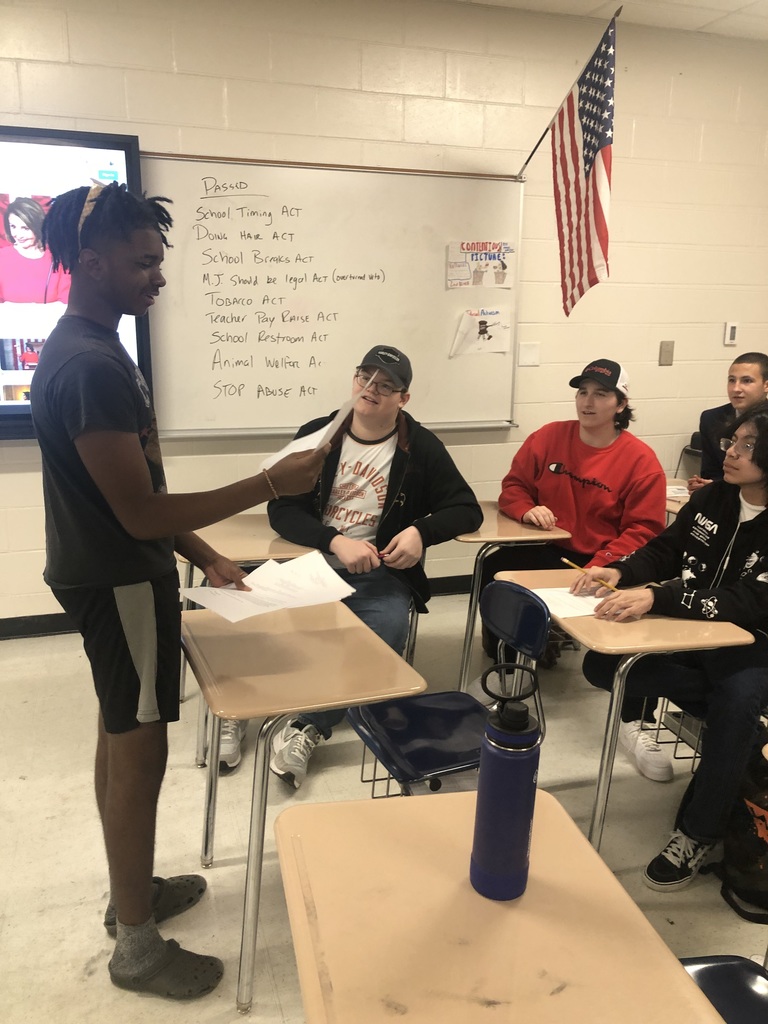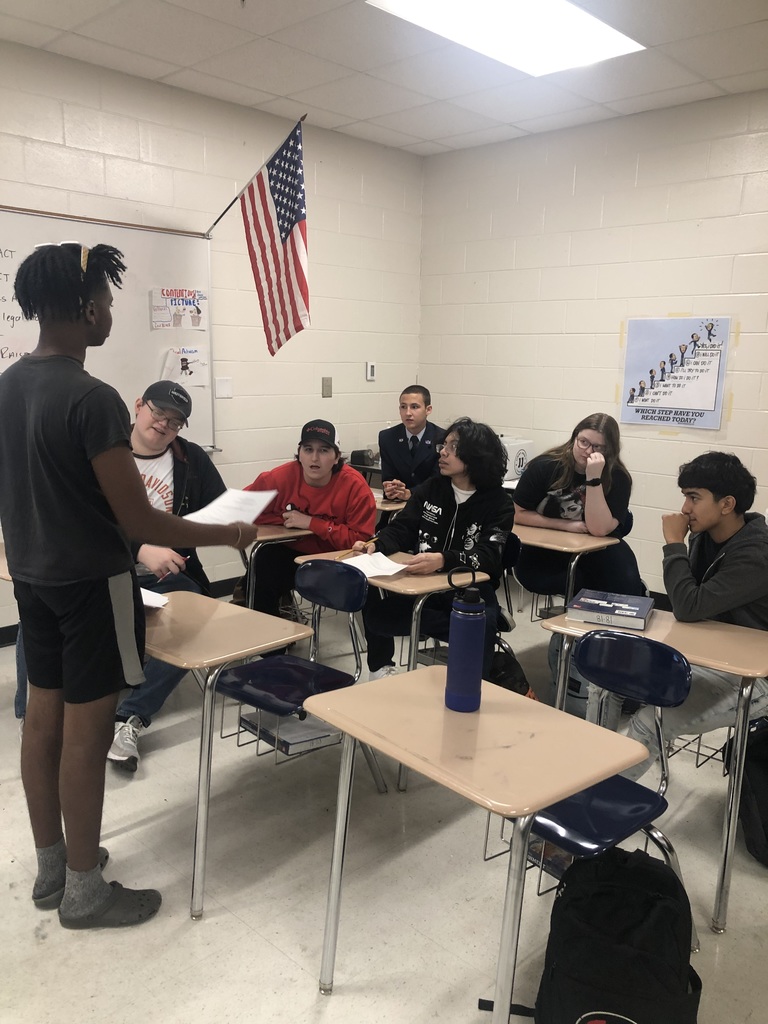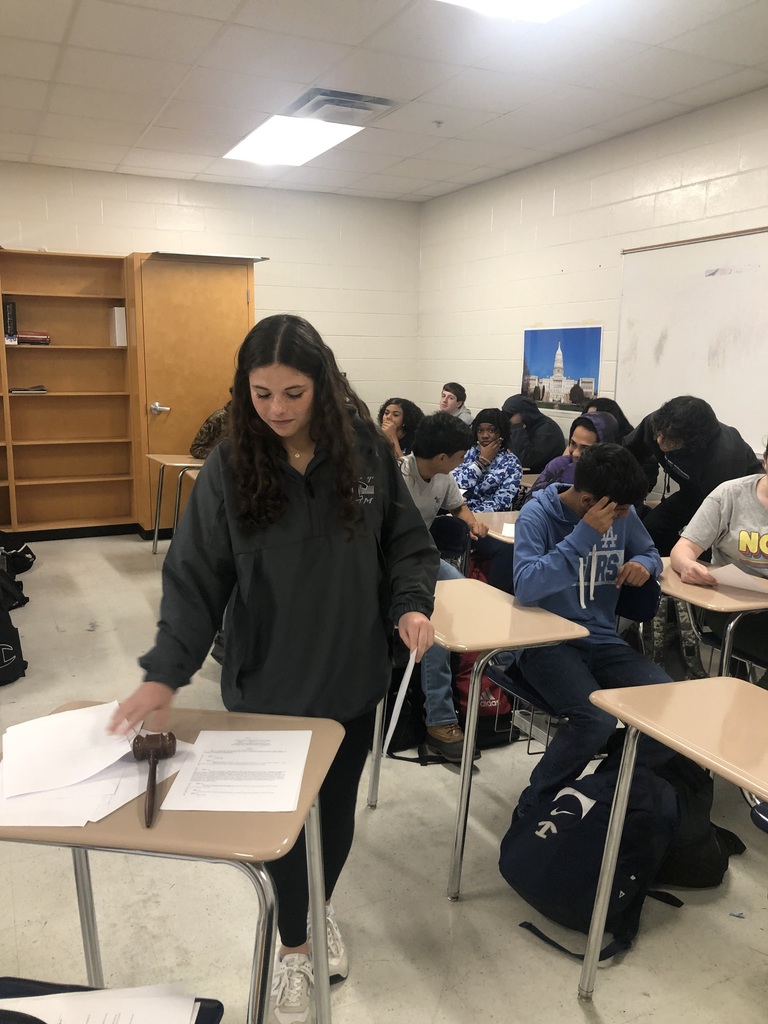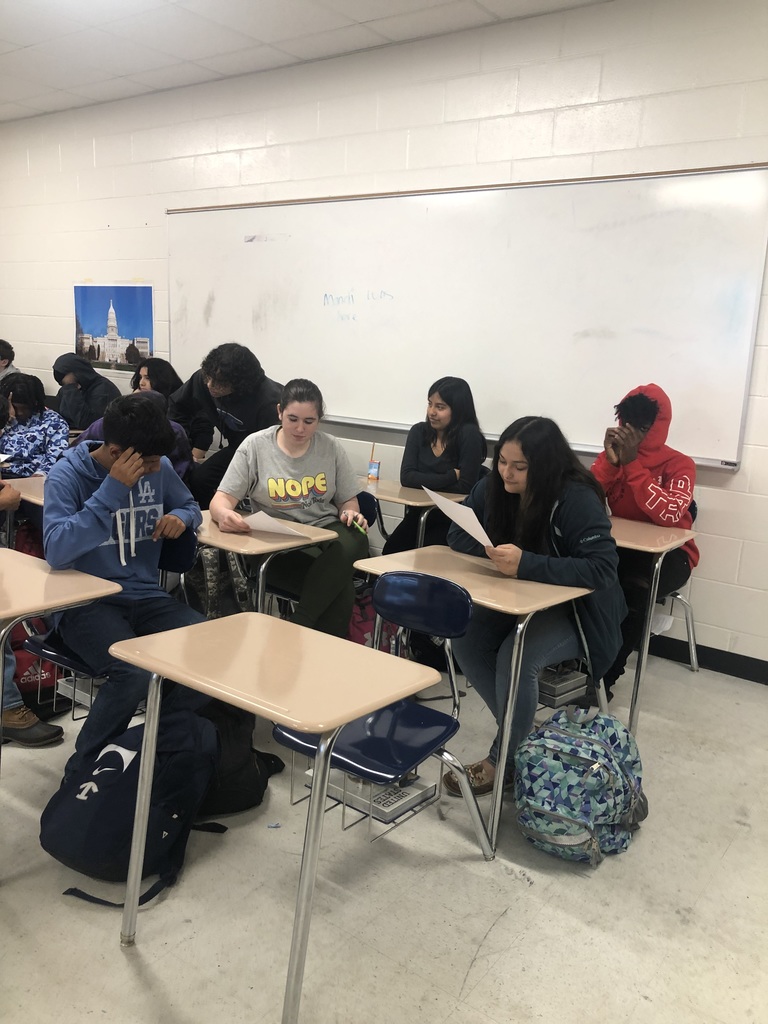 Our next LSGT meeting will be on Tuesday, March 21, 2023, at 1:00 PM. #BTTY #4theT

Congratulations to TCHS Senior, Madeline Perrin! She was chosen as the recipient of "The Christopher Ryan Carter II Memorial Scholarship". #BTTY #4theT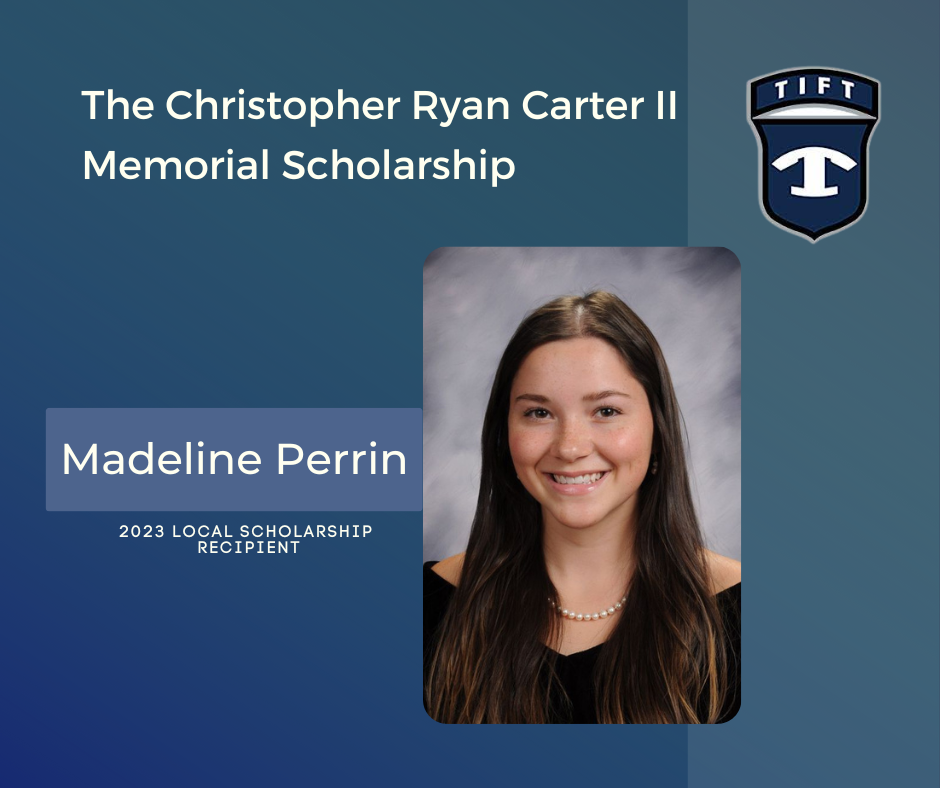 Congratulations to Micole Strickland! She is the recipient of "The Christopher Ryan Carter II Memorial Scholarship". #BTTY #4theT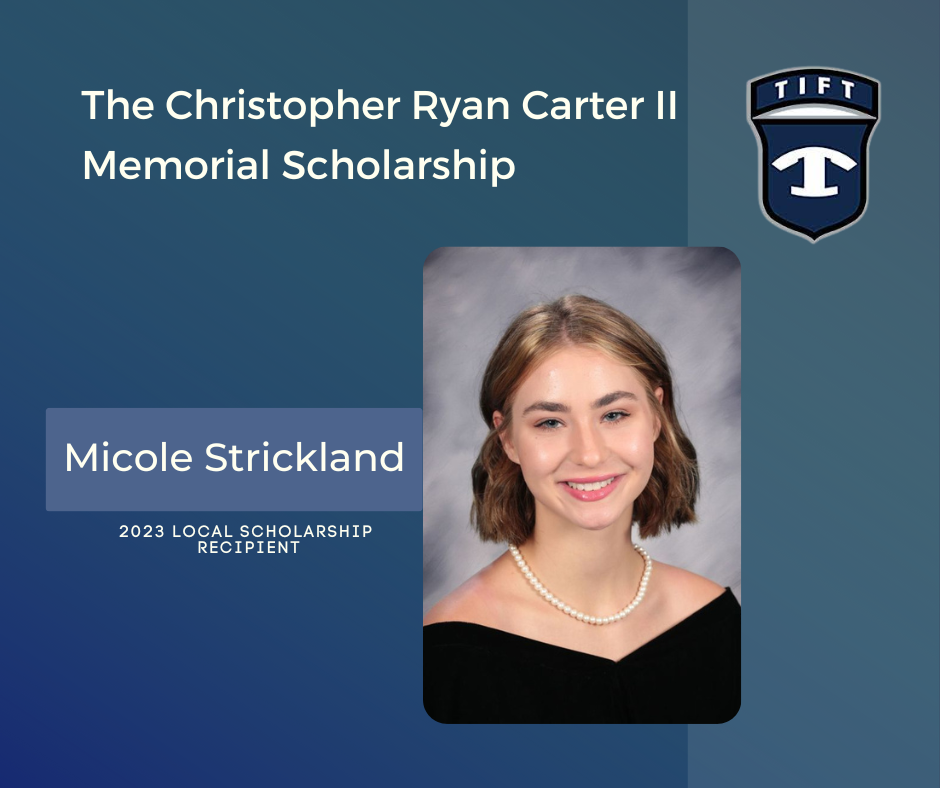 Ms. Stacey Morgan's Environmental Science class discovered the pros and cons of mining chocolate chip cookies. #BTTY #4theT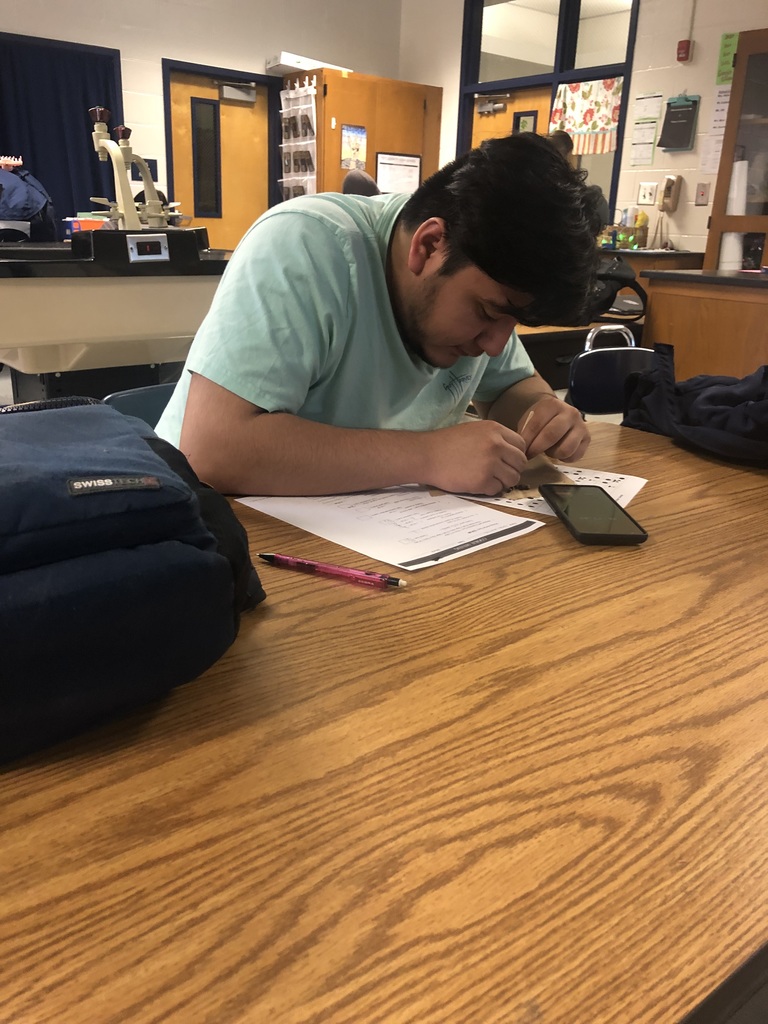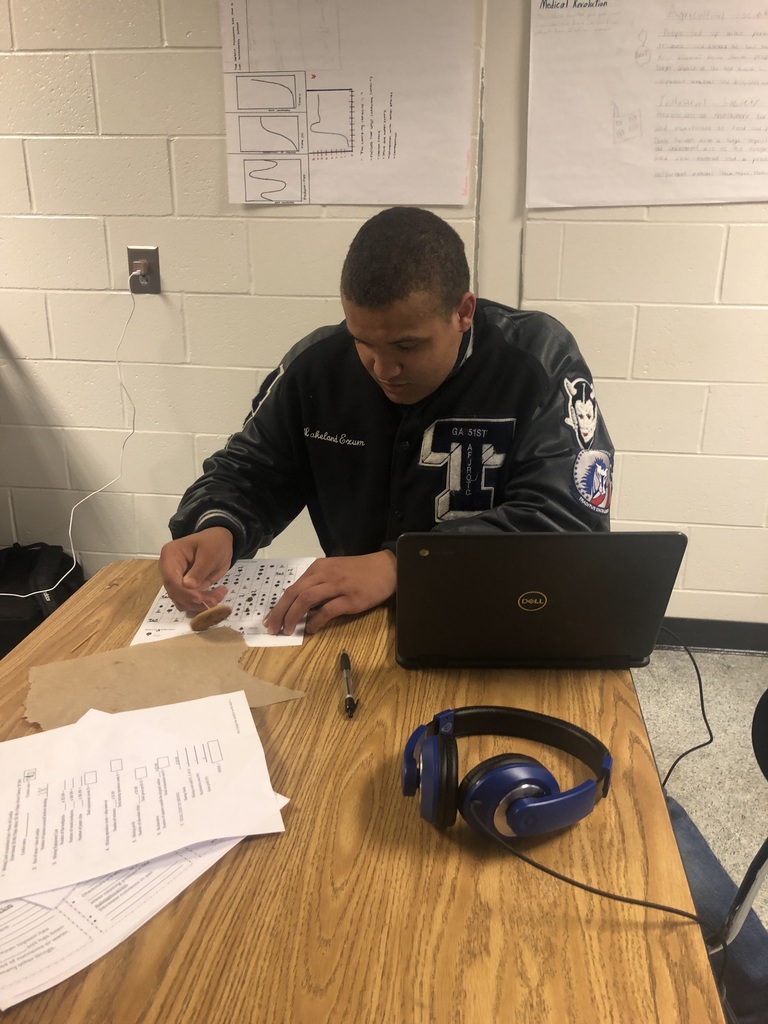 Transition planning and what it looks like. #BTTY #4theT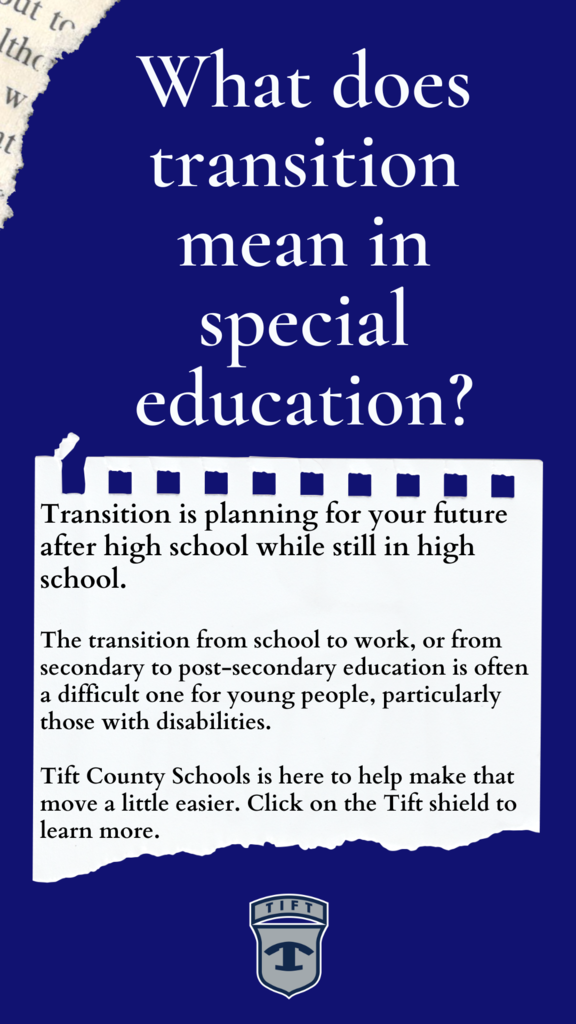 Congratulations to Cody Radford for earning the Elanco Veterinary Medical Applications Certification! #BTTY #4theT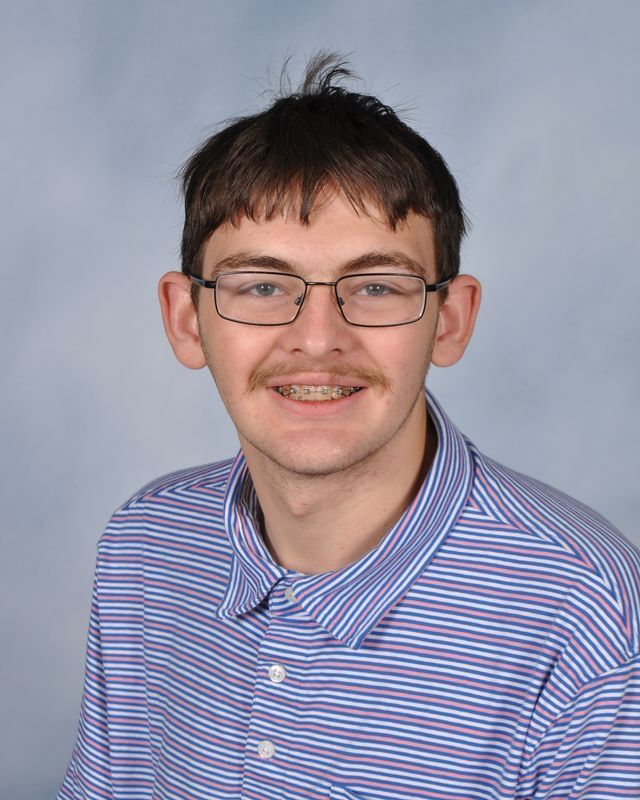 Congratulations to the 2023-2024 Varsity Competition Cheerleaders! #4theT

Seniors, if you received a cap/gown without the date on the sleeve, do not be alarmed. This manufacturing error will be corrected. You will be notified when the replacement gowns arrive. Please keep the graduation regalia together until then. #BTTY #4theT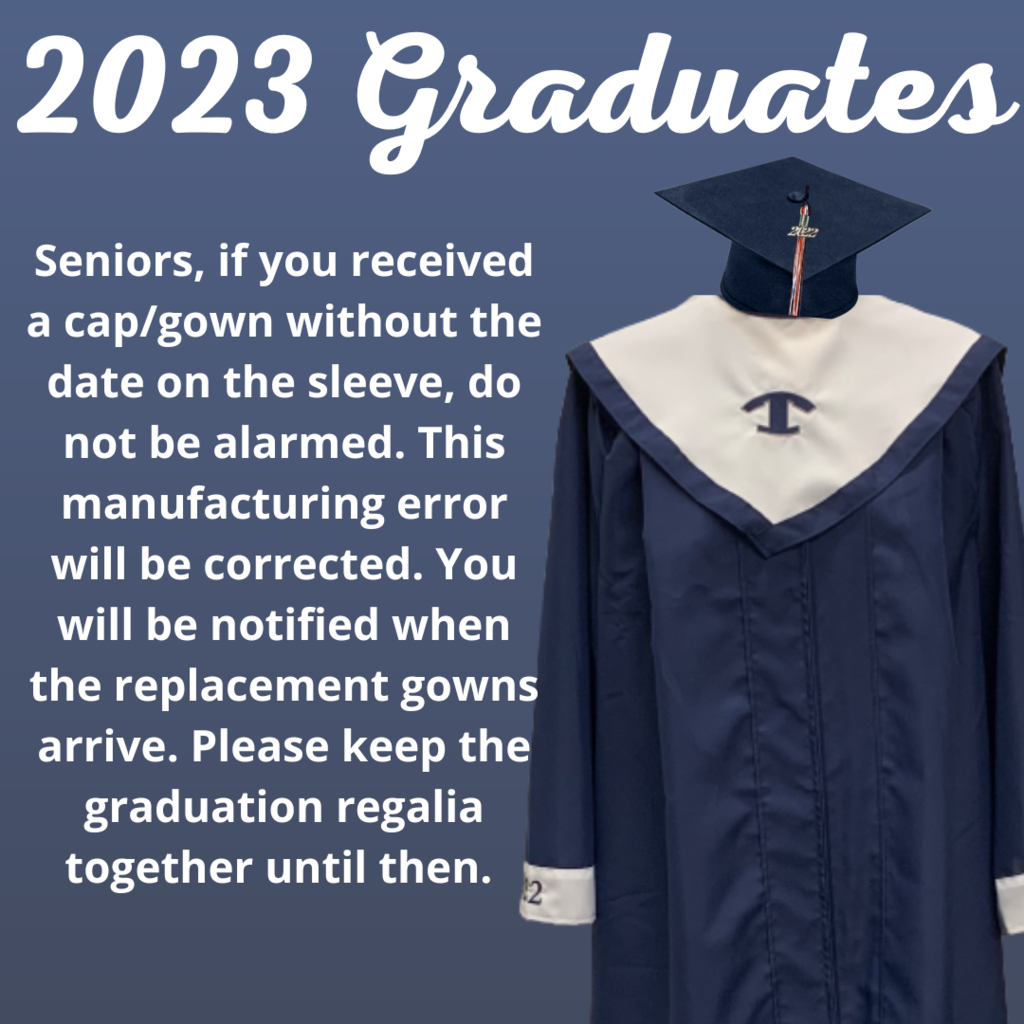 Senior Madeline Perrin was named as Youth of the Year by the Tift County Exchange Club! Congratulations! #BTTY #4theT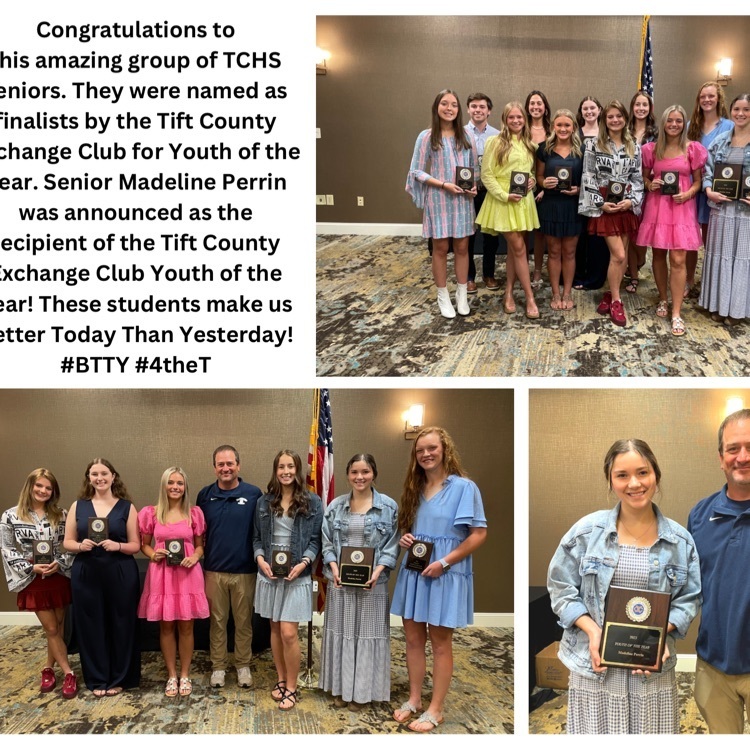 Weekly T Parent Edition. #BTTY #4theT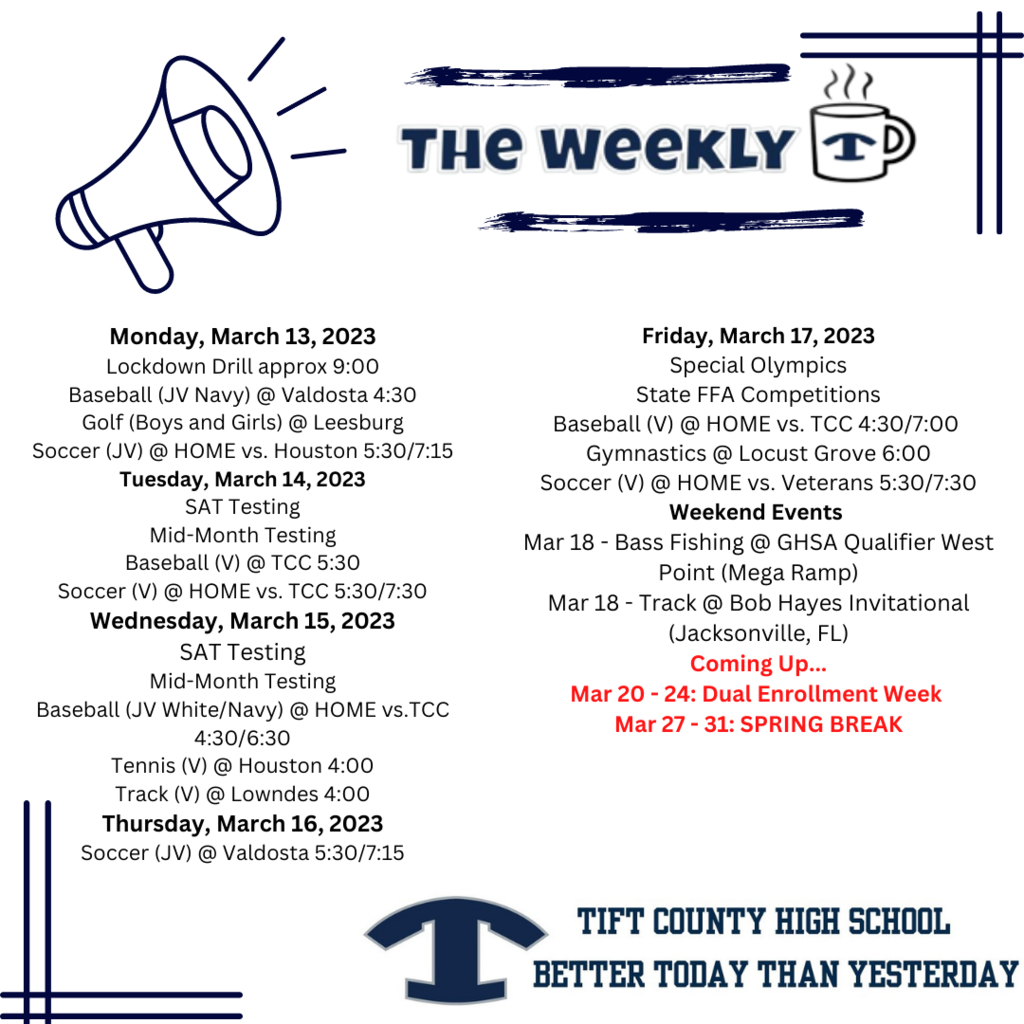 The City of Tifton is participating in Georgia Cities Week. As part of this celebration, students in Grades K - 12 are invited to participate in their Art Contest. Entries are due by 5pm on Friday, April 14th. See image for details. Registration form:
https://5il.co/1ql36
#4theT

Red Cross/HOSA Staff and Student Blood Drive - Wednesday, April 5 in the Auxiliary Gym #BTTY #4theT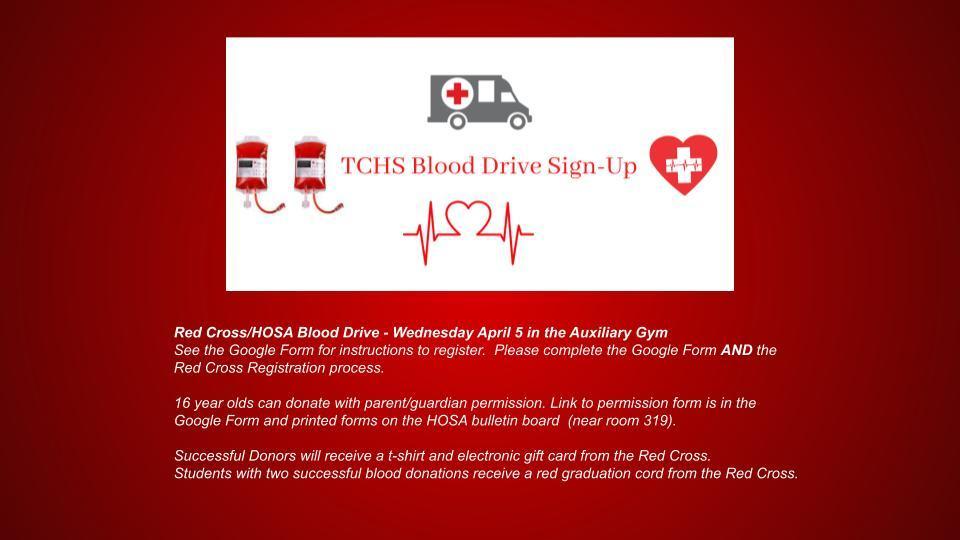 This morning, for the safety and security of our school, our staff and students will participate in a Lockdown Drill. This drill will make us Better Today Than Yesterday! #BTTY #4theT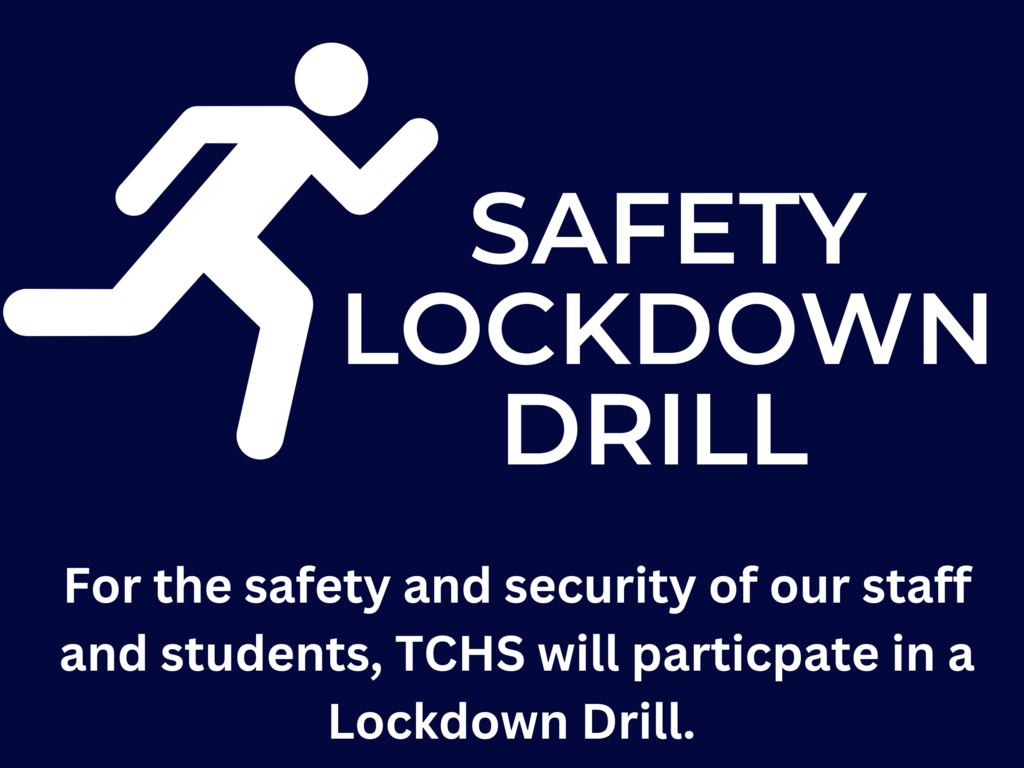 As you transition from high school to beyond, TCHS is here to support your needs. As part of that support, we have a Did You Know series that will share tips for after graduation! #BTTY #4theT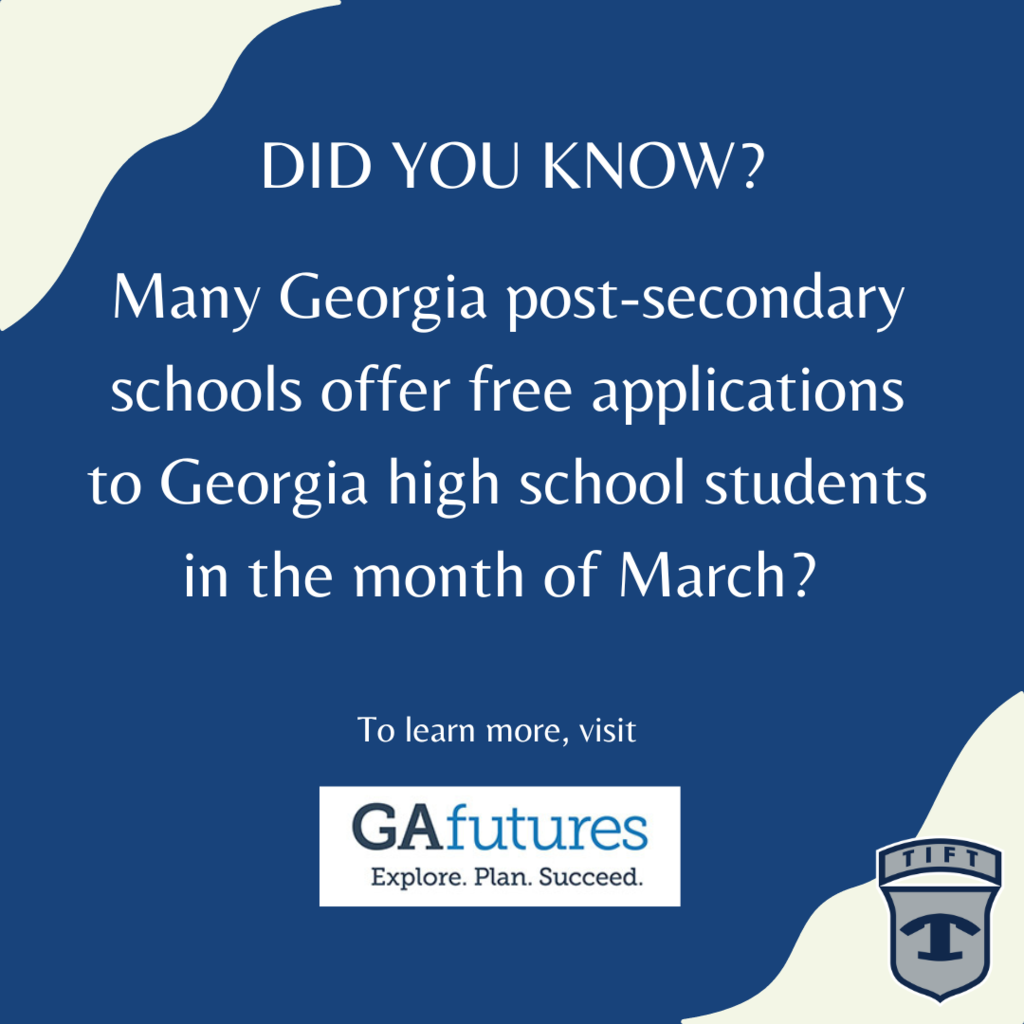 2023 Softball Tryout Information: May 8-12, 2023 Tift County High School Softball Field Upcoming Grades 6-8: 4:00 pm Upcoming Grades 9-12: 5:30 pm - Travel information from each middle school to the high school will be provided at a later date. All interested players should have the following at tryouts: - Updated physical information - Must have your own equipment (glove, helmet, bat, cleats AND tennis shoes) If you have any questions please email Coach Barber at
taylor.barber@tiftschools.com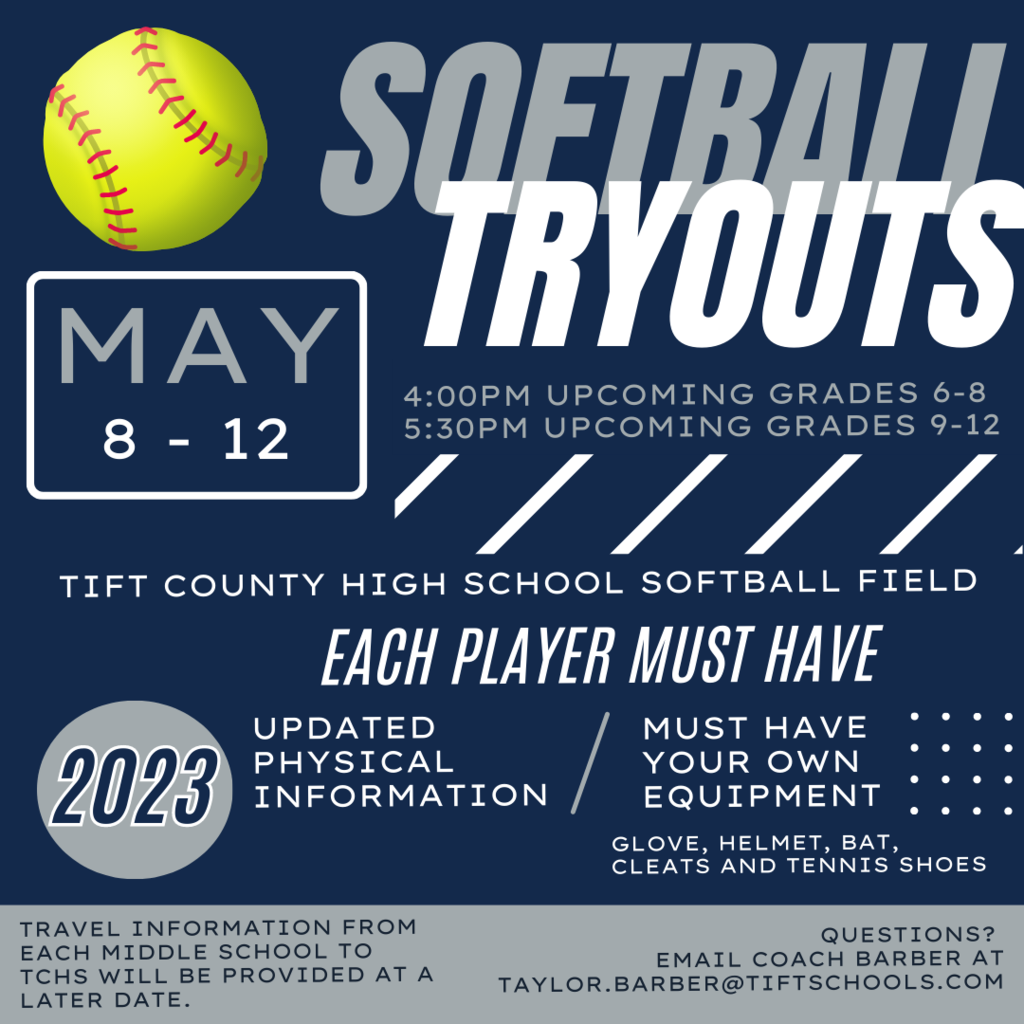 MARK YOUR CALENDAR! Free athletic physicals will be given at Georgia Sports Medicine, Southwell Orthopedics at 2227 Hwy 41 N. on Saturday, April 22nd, from 8:30am-12:30pm. This will be for students currently in grade 5-11 that are interested in playing middle school or high sports next year. The schedule will be: 8:30am-9:45am Football, Softball, Cross Country, Volleyball, Esports 9:45am-11:00am Cheer, Basketball, Wrestling, Swim, Gymnastics, Bass Fishing, Tiftarea 11:00am-12:30pm Baseball, Tennis, Golf, Track, Soccer, Riflery The forms will be shared out as soon as they are available. Parent signatures and personal information will need to be filled out before you can get your physical. #4theT

Congratulations to the TCHS Parliamentary Procedure and Conduct of Chapter Meetings teams for placing 2nd in the Area V LDE! They will compete at State FFA Convention next month!

Congratulations to our February Staff of the Month! #BTTY #4theT